Saudi-US normalization is necessary for Washington to preserve its hold in the Middle East. In order to do it, Antony Blinken flies to Saudi Arabia.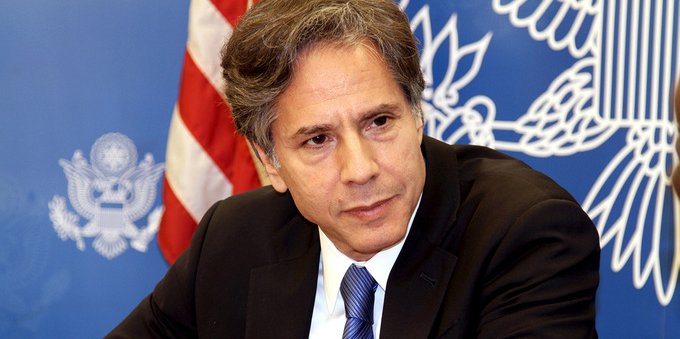 US Secretary of State Antony Blinken flew to Saudi Arabia on Wednesday to start a normalization process between the two countries. Saudi Arabia used to be the most influential ally in the Middle East, but the relationship soured over the last decade.
Saudi Arabia is the world's largest oil exporter and second-largest producer. Its relationship with the United States was based on a mutual "security-for-oil" agreement.
But the discovery of considerable oil reserves in the United States, making them today's biggest crude producer, allowed them to stop imports from Saudi Arabia. The significant dip in the Middle Eastern kingdom's coffin prompted them to look for partners elsewhere.
The Russian invasion of Ukraine and the seizure of commercial activity between Russia and the West helped Saudi Arabia find renewed importance on the geopolitical board. Riyadh could look eastward towards China, the world's second-largest economy and Russia's main supporter.
China needed Saudi oil for its fast and expanding industrialization, and Saudi Arabia needed a new buyer for its immense reserves.
But China is also the most dangerous rival of the United States. Making deals with China automatically means provoking the United States and vice-versa. Furthermore, just as Saudi-US relations were based on a mutually beneficial agreement, China wants the same for its own interests.
Beijing and Riyadh are discussing trading oil in yuan instead of US dollars. China brokered diplomatic talks between Saudi Arabia and Iran, and Chinese investments in the region are increasing.
Saudi Arabia is slipping away from the United States. To preserve this alliance, Washington needs to act.
Summit with Antony Blinken
In their meeting, Saudi de-facto leader Mohammad bin Salman and Antony Blinken laid the groundwork for normalization of relations.
Among the many issues discussed, bin Salman raised the possibility of a Saudi civil nuclear program with US aid. He said the option was on the table provided measures were taken to avoid nuclear enrichment, the first step in the creation of the atomic bomb.
They also discussed the possibility of opening up to Israel, the US "foothold" in the region. The Saudi leader replied that relations with Israel will be considered only if Palestine is granted official statehood.
The meeting comes ahead of Saudi's pledge to cut oil production starting in July. This move will increase oil prices, going against American interests.
"We have no illusions that this can be done quickly or easily," Blinken said when asked about the meeting. It was, however, a step towards re-establishing ties at a crucial moment for US foreign relations.