China decided to pause Russian oil imports and see who has the best offer. Russia could definitely lose their revenue streams.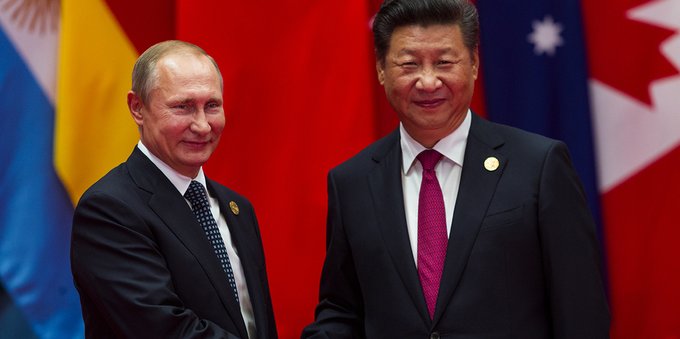 When war broke out in Ukraine on February 24th, Russia bet everything on her energy supplies. The world could not live without them, Putin thought. Ten months later and not only did Russia lose 90% of European oil exports (Bloomberg), but China also decided to halt them.
China and India were Russia's main hopes to not lose their energy market. Before the war, a good 60% of Russian GDP relied on its oil and gas exports. With the European market (which amounted for 80% of Russian fossil fuels trades) closed, Moscow had no choice but to look east.
China and India are some of the biggest importers of oil, a vital resource to fuel their on-going industrialization. Now that Europe cut ties with Moscow, China and India were in the amazing position to decide the price they wanted.
After Russia illegally annexed the occupied territories of Ukraine, the European Union and the G7 finally decided to set a price cap on Russian oil. This, it was thought, would not have hurt Russia that much because they could always sell it to China and India. Then, they would send it back to Europe at the market price.
The G7 price cap, however, is aimed at all Russian oil exports, including those coming from third party countries. This measure was necessary because the G7 and the EU already knew China and India would not agree on the price cap for their part. Originally, it was thought that this move would actually benefit China. It turns out that it could hurt Russia more.
What did China do
The price cap will go into effect on December 5th, and China decided to take action immediately. Beijing decided to pause Russian oil imports to see if the price proposed by the United States will be better.
Indeed, China doesn't benefit from the price cap anymore, as it also includes third party purchases. So, their position is perfectly clear: they'll go to whoever has the best offer.
And with the price cap below the Brent benchmark, it is not unlikely that American oil will be cheaper. This would mean a stop or at least a significant reduction in Chinese imports of Russian oil.
And if China decides to keep buying oil from Russia, it would mean that the Kremlin offered its resources for a bargain. In any case, it does not look good for Russia.
As for India, they too will probably see who offers a better deal after December 5th. At the moment, they are filling their reserves with Russian oil, and then will decide on what to do.
If China and India decide to halt Russian oil imports indefinitely, the Kremlin will lose their main revenue stream. They would not have the same resources to finance the war anymore. If, on the other hand, they convince China to buy from them at a cheap price, they would still lose such resources regardless.
Russia might be losing its bet.