China has slowly but surely abandoned its stance of neutrality in the Ukraine war, getting closer to Russia step after step. Now, they might support Moscow militarily.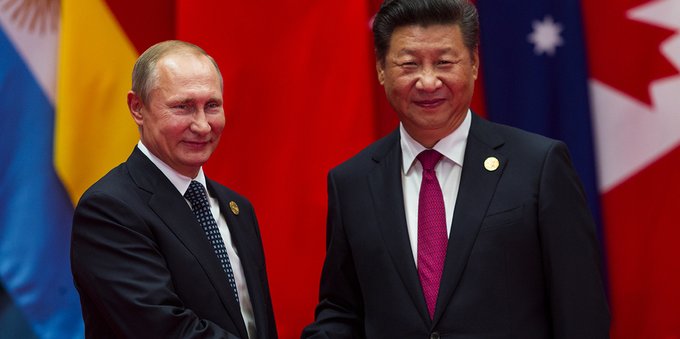 As tensions between China and the West mount, so too does Beijing's support for Russia. According to the German news outlet Der Spiegel, China could sell up to 100 combat drones to Russia which would be used against Ukraine.
As the war in Ukraine drags into its second year, China slowly but surely abandons its neutral approach to the conflict. Beijing has always stayed behind and watched as the war unfolded, silently supporting Russia with its purchases of oil and gas.
So far, the only countries that have materially supported Russia in this conflict have been Iran and North Korea. Iranian combat drones have repeatedly hit civilian targets inside Ukraine, and Kyiv's intelligence believes new batches are coming.
North Korea has, instead, sold weapons and ammunition to the private mercenary group Wagner, which is currently fighting in the Battle of Bakhmut.
On the other hand, Ukraine has been materially supported by virtually the entire West. NATO and its allies have sent to Kyiv billions of dollars in weapons, materials and even training personnel.
Furthermore, the United States has constantly warned China not to get involved in the Ukraine war, and so have some European leaders.
But relationships between China and the West have been constantly hitting rock bottom, most recently because of the reconnaissance balloon incident. It is therefore no surprise that China might have decided to ignore American threats.
Giving up neutrality
According to Der Spiegel, 100 Chinese prototypes of ZT-180 drones are being prepared to be shipped on the Ukrainian front. These drones are similar to Iran's Shaheed-136 already used by Russia in their bombing campaigns against civilian infrastructure.
But this wasn't China's only move today regarding the Ukraine war. China's foreign ministry issued on Friday a 12-point paper proposing a peaceful solution to the conflict.
In the proposal, China volunteered to be the mediator between the two parties, calling for more dialogue and a diplomatic solution. "All parties should maintain rationality and restraint," it said. "Support Russia and Ukraine to meet each other, resume direct dialogue as soon as possible, gradually promote the de-escalation and relaxation of the situation, and finally reach a comprehensive ceasefire."
The proposal, however, is much less neutral than it looks like. According to Shi Yinhong, professor of international relations at Beijing's Renmin University, with this proposal China is trying to blame the war on NATO's expansionism. Indeed, China placed the responsibility on "relevant countries that should stop abusing unilateral sanctions," without naming exactly what countries.
In practice, this proposal serves to reiterate China's position: not that of neutrality but that of silent support to Russia. And the drone sales seem to confirm it.