The final leg of Macron's controversial pension bill is concluded. With Elisabeth Borne confirmed as France's Prime Minister, the reform is passed.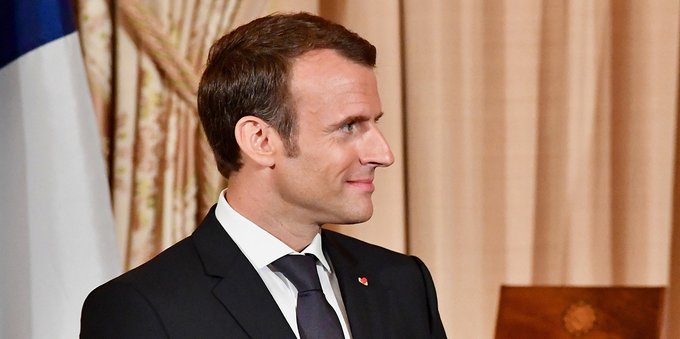 After two hours of intense debate, the French National Assembly decided to keep the Elisabet Borne government, who won by just 9 votes. The vote came in the wake of Borne's government passing the controversial pension reform without Parliamentary approval last week. The final result was 299 against 278 votes.
Borne, a close ally of French president Emmanuel Macron, sworn in as Prime Minister almost one year ago, appointed by Macron himself.
Emmanuel Macron is currently serving his second term as French President. Macron won the overall 2022 elections but lost the support of the main Chamber of Parliament: the National Assembly.
Nevertheless, since the French system implies the existence of both the President and Prime Minister, he managed to convince Parliament to elect Borne as PM. This way, he still had a majority in the National Assembly and could easily pass laws.
Luckily for Macron, with today's vote Elisabeth Borne stays in office and he will keep a hold on the National Assembly.
France's political crisis started when Emmanuel Macron tried (for the second time) to pass the incredibly controversial pension bill. The reform will extend the minimum retirement age to 64 years old from 62.
Despite massive popular opposition, today's vote decided the reform's fate: it will be made into law.
The method Macron used to try and pass the reform was extremely unorthodox and will surely leave a deep mark on his term.
Heavy hand to bend popular backlash
This pension reform caused extreme backlash against Macron's presidency. For months, the French people called against the extension of minimum required age, organizing massive nation-wide strikes.
Today, before the vote in the National Assembly, a Nashira News survey showed that 74% of the French population was against the reform. Indeed, backlash was so strong that the opposition parties were gaining traction.
Nevertheless, the reform passed without major problems in the French Senate, solidly in Macron's hands. For a final approval, it needed to go through the National Assembly as well.
And it is then that Macron and Borne went for the nuclear option. They invoked Article 49.3 of the Constitution, allowing them to pass the bill without approval of the National Assembly.
In return, the National Assembly had the right to call for a vote of no confidence in the government, in this case Elisabeth Borne's premiership. If she was confirmed as PM, the bill would pass, and vice-versa if she was voted out, the bill would be rejected.
And, with Monday's vote, the reform bill passed and Elisabeth Borne remained PM. Macron finally got his pension reform, but will never be looked at in the same way by the French people ever again.