As the price of oil rises thanks to the reopening of China, the Russia-India axis strengthens. Moscow can thus partially replace European buyers. How do energy balances change?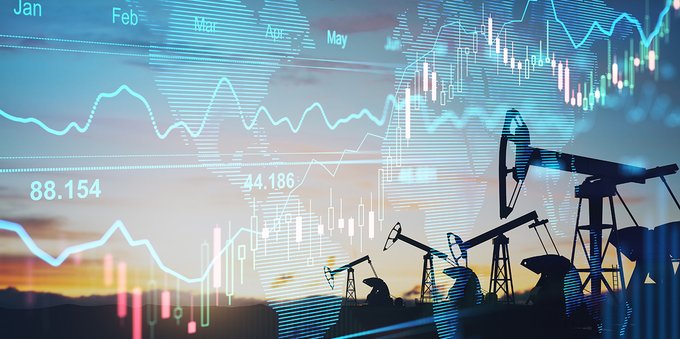 Oil continues to be the most observed commodity along with gas.
Crude prices were up as much as 1% on expectations of strengthening demand as the economy of major oil importer China reopened and news that inventories of US increased less than expected.
However, the focus is also on international trade and how the balance is changing after the Russian war in Ukraine, which also triggered important sanctions against Moscow's crude by Europe.
Data analysis highlights that there is an increasingly strong axis between Russia and India for the import/export of Ural crude oil. So can Moscow continue to collect energy revenues? What is changing.
Russian oil goes to India: what it means and what changes
India increased imports of Russian crude oil in 2022, ending the year with record monthly volumes as discounted barrels attracted buying.
About 70% of January's Ural oil cargoes are bound for the Asian nation, according to trader data and Reuters calculations. India has been a major buyer of Russian grade for several months now, filling the gap left by EU buyers.
Along with China, the country has become a crucial destination for Russian oil after many others shunned shipments due to war in Ukraine. Indian refineries are able to process cheap Moscow crude into fuels like diesel and then sell to regions like Europe, boosting profit margins for processors. The upcoming EU sanctions should increase the demand for fuels from Asia.
"It's a bit of an circular trade going on as India takes Russian crude that Western buyers don't want and refines it into products for resale in the West", said Mukesh Sahdev, head of trade of oil downstream at Rystad Energy.
Crude oil imports from India rose to a record high last year, even as increased purchases of Russian barrels curbed OPEC flows. The cartel members accounted for about 62% of total oil imports from April to December, compared with about 71% in the previous corresponding period, according to government data.
Executives at an Indian refinery have said on Bloomberg that Indian converters will keep their long-term supplies from producers like Saudi Arabia, with any increase in Russian purchases made on a spot basis and opportunism calculations for price.
Original article published on Money.it Italy 2023-01-26 12:57:57. Original title: Petrolio: asse Russia-India sempre più forte