Yevgeny Prigozhin has fallen out of Vladimir Putin's favor. Russia's leadership is divided in a moment where they can least afford it.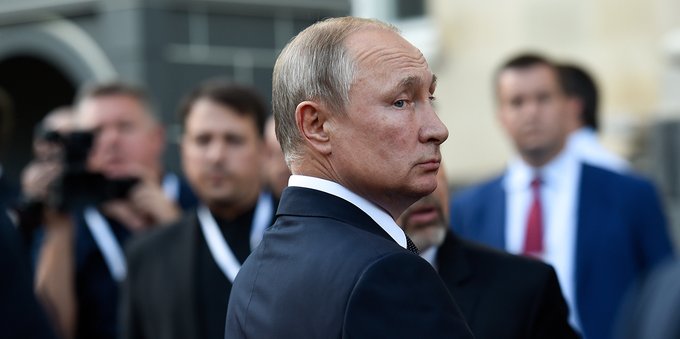 Russian military leadership is anything but rock solid, especially after one year of constant losses in a war that was supposed to end in weeks. The last, and probably most important, to bite the dust might be Yevgeny Prigozhin.
Prigozhin is the leader of the Wagner group, a mercenary force currently active in the bloody battle for Bakhmut. The war in Ukraine is just the last of the many conflicts the Wagner group has fought in. From Libya to Syria, Prigozhin's force has protected Russian interests all over the globe.
Prigozhin started as Russian president Vladimir Putin's personal caterer, rising up in the ranks very fast. Currently, it is estimated the Russian state pays over $100 million a month to sustain the Wagner group.
The siege of Mariupol first and the battle of Bakhmut now have, however, seriously depleted the paramilitary group. Western intelligence judges the current size of Prigozhin's force at around 50.000 men, mostly Russian convicts. Apparently, they were promised a pardon if they survived more than six months at the front.
But the Bakhmut cauldron keeps claiming thousands of Russian lives every month despite their slow successes. The Wagner group has recently managed to conquer the village of Soledar, north of Bakhmut.
The situation is unsustainable, and the mercenary commander seems to have lost its star.
Russian Icarus
Early this week, reports came from the Ukrainian front claiming that Russian soldiers were refusing to fight. Apparently, the slow advance towards Bakhmut was rid of too many failures and too little reward.
And Prigozhin, which has always been the voice of frontal attack, started to change tune. Prigozhin attacked Russian defense minister Sergey Shoigu for his lack of initiative, blaming him for depriving his troops of precious ammunition. He also accepted interviews with international media and posted many videos on his Telegram channel criticizing the government's inaction.
His constant criticism was a flap too close to the Sun. According to the Italian Corriere della Sera, Prigozhin has now been canceled from Russian media. RIA Novosti, TASS and Interfax, the Kremlin's press agencies, all received instructions to not report anything concerning Yevgeny Prigozhin.
His appearances on state television speaking from the front have suddenly disappeared. While he keeps posting on Telegram freely, the average Russian has lost any contact with the country's main warlord.
If Prigozhin truly has fallen out of Putin's favor, his thud would be the loudest heard so far. Prigozhin was one of the only generals who could call Putin directly, who could consider Putin a personal friend.
Losing this friendship at such a pivotal moment for the war could be Putin's own downfall more than Prigozhin's.