Is Tesla ever coming back to the heights of 2021? Judging from the current picture, it is unlikely...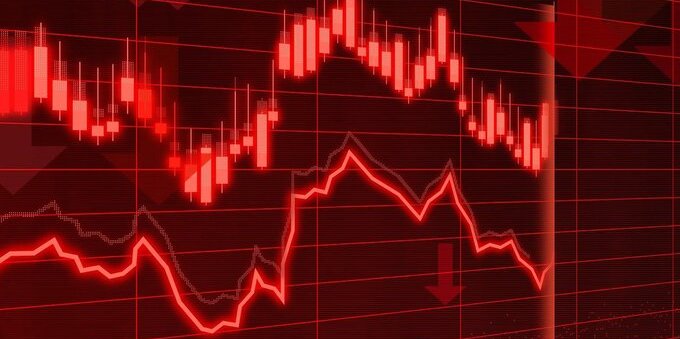 The fire keeps burning brighter than ever. The car manufacturer Tesla took on Wednesday a historic dip on the stock market, losing $47 billion in value in just a single day. The company's owner and CEO Elon Musk needs to change course drastically or risk losing even more investors.
Tesla, an innovative electric vehicles company, was considered one of the safest stocks to invest in just one year ago. Over 2022, however, the company lost 65% in value, falling from being worth over a trillion dollars to less than $350 billion.
At the beginning of the year, when investors were already worried sick for the future of the company, new announcements added kerosene to fire. Tesla's Model 2, which was supposed to be the most affordable car produced by the company, would not come out until at least 2024.
Domestic discounts and a decreased production in China dealt the final blow, resulting in the aforementioned $47 billion dip.
But Elon Musk, which himself lost over $200 billion due to Tesla's downfall, has yet to comment or address the situation. Instead, he keeps focusing on his new toy: Twitter.
The Twitter conundrum
At the end of 2022, Elon Musk finalized his personal purchase of Twitter. He bought the social media platform for $44 billion dollars selling part of his Tesla's shares. Right at the beginning, "Twitter 2.0" was nothing more than a dumpster fire.
As soon as he became CEO, Musk fired half of the staff including most of the old executives. He changed verification policies wreaking havoc on the whole platform, later turning back on his decision.
He helped the release of the Twitter files, a series of confidential documents that prove Twitter's involvement in a series of political scandals.
As he was doing all of this, Tesla kept losing value. In the last quarter of 2022, Tesla delivered 405.278 cars instead of the 430.000 expected, another reason why current investors are losing sleep.
Analyst Dan Ives said that Musk needs to "finally name a new Twitter CEO so the distraction/attention risks around Tesla start to abate."
Ives pointed out that Tesla is in an increasingly delicate position, with the EV market starting to become more and more popular. Competition from China seems especially dangerous, with companies like Nio and XPeng entering the market.
Furthermore, the EV market entered the "mainstream" phase in 2022. This is a business term indicating when a new technology is not an "innovation" anymore, but becomes an integral part of society.
To put it simply, Tesla is not so special anymore, and Elon Musk does not seem to acknowledge it. This can only mean bad news for him.