Tensions between Israel and Palestine are getting worse week after week, with deadly retaliatory attacks by both sides.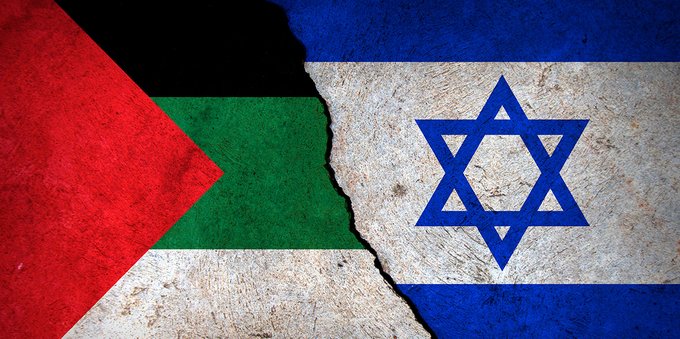 Tensions between Israel and Palestine reached a new high on Monday as two Israeli settlers were gunned by Palestinians in the West Bank. This marks a new episode of violence in the region, which keeps getting more heated week after week.
The West Bank is a Palestinian region occupied by Israel since 1967. Since then, Israel has conducted a campaign of resettlement, stripping Palestinians of their homes and taking them into camps.
The resettlement has been deemed a genocide by many humanitarian organizations and continuously condemned by the United Nations. However the situation kept getting worse in 2022, the deadliest year for Palestinians since 2005, which might very well be topped by 2023.
Last year, Benjamin Netanyahu came back to power in Israel after four years of absence. His new government has been deemed the most right wing in the country's history. The new Minister of National Security Itamar Ben-Gvir made headlines days after his appointment by visiting the Jerusalem Temple Mound, a Muslim sacred site.
Netanyahu publicly declared that he will continue, if not increase, Israeli resettlement in the West Bank. He said that 2022 was also the deadliest year for Israeli victims of terrorist attacks, and he would act upon it.
Eye for an eye
2023 already looks like the bloodiest year for both Israel and Palestine. Since the start of January, 12 Israelis have been killed by Palestinian terrorist attacks, as well as one Ukrainian.
On the other hand, 60 Palestinians have been killed in deadly Israeli raids. The two deadliest ones were also the worst in 20 years and killed 21 Palestinians.
Tensions were felt at the United Nations as well, where the weekly meetings on the Israel-Palestine conflicts have become increasingly more violent. Both sides accused the other of their respective deaths, and diplomacy came to a halt.
The United States has tried to calm the situation down. Fearing Iranian intervention in the region, in a moment when Teheran is already arming Russia against Ukraine, the US needed tensions to stay down.
Last month, US secretary of state Antony Blinken condemned Palestinian attacks and urged calm on both sides.
Yesterday, on Sunday, Israeli and Palestinian officials met in Aqaba, Jordan to discuss the situation. The meeting was brokered by Jordanian, Egyptian and American officials as well.
The resulting statement promised "confidence building measures" and invoked Israel to stop settlement discussions for four months.
But most of the international community deemed the statement illegal, while Israeli official Bezalel Smotrich declared he will not stop resettlement activities.
With today's two Israeli deaths in the West Bank, the situation is likely to keep worsening. Israel will most likely retaliate.