Last night a Ukrainian drone attack hit the Kremlin in Moscow while rumors believe the counter-offensive in the south started already.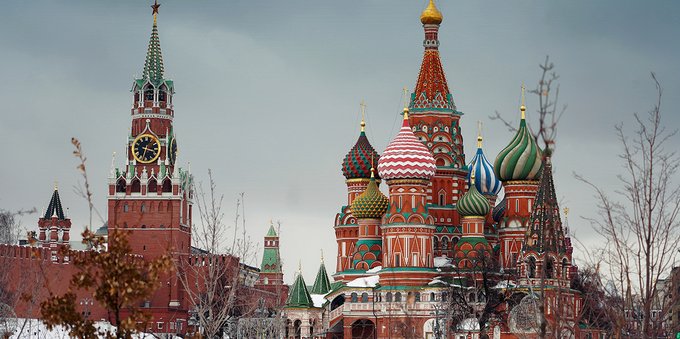 Ukraine is becoming increasingly braver in its attacks against the Russian federation, with a direct drone strike on the Kremlin, in Moscow. The Kremlin is the official residence of the Russian president Vladimir Putin, roughly 860 kms from Kyiv.
The news and the footage of the drone attack have been circulating on Telegram starting from Wednesday morning. A column of white smoke is seen above the Kremlin followed by a conflagration of firearms aimed at the sky.
Ukrainian president Volodymyr Zelensky vehemently denies Ukraine's involvement while Russia claimed it was a "Terrorist attack against the life of Russian president Vladimir Putin".
Putin himself is unharmed, Russia claims.
This drone strike is a clear signal of Ukrainian confidence in its own capabilities. Next week, on May 9th, the Russian federation will conduct its annual celebration of victory over Nazi Germany. The Kremlin assured that the traditional military parade will carry on as usual, and this strike is a clear warning to Moscow about their safety.
Though no strike directly hit Moscow, this is not the first Ukraine's long-range missile attack on Russia. Last year's destruction of the Kerch bridge in Crimea and the several attempts at disrupting supply lines from the Russian city of Belgorod served as proof of Ukraine's long-range capabilities.
"The Ukrainian offensive already started"
The drone attack on the Kremlin is also a likely form of diversion before the launch of the Ukrainian counter-offensive. In fact, according to Wagner group leader Yevgeny Prigozhin, this offensive "already started".
Prigozhin explained on Telegram how Ukraine's southern front is clearly coming to life once again, hinting at a possible attack from that direction.
According to other sources, Ukraine has also enforced a curfew in Kherson, the biggest city on the frontline.
Meanwhile, Zelensky is visiting Finland today attempting to increase Scandinavian support. This too could be a diversion tactic.
The Ukrainian counter-offensive will likely aim at severing Russia's land connection with Crimea. Starting from the Zaporizhzhia area, this offensive would target the Black Sea ports of Melitopol and Mariupol, currently under Russian occupation.
If successful, Russia will be forced to retreat to Crimea proper, leaving the entirety of Southern Ukraine free. Crimea is a natural fortress, surrounded on three sides by water and connected with the mainland through rough marshes, swamps and forests.
The Russian forces in Crimea would be safe from further Ukrainian attacks in the short term. Ukraine, on the other hand, will attempt to cut their supplies off and starve the occupiers.
All of this, however, will be possible only if Ukraine is successful with the current counter-offensive.