The oil price cap imposed by the G7 on Russia is not working. India and China are the real winners of the energy war.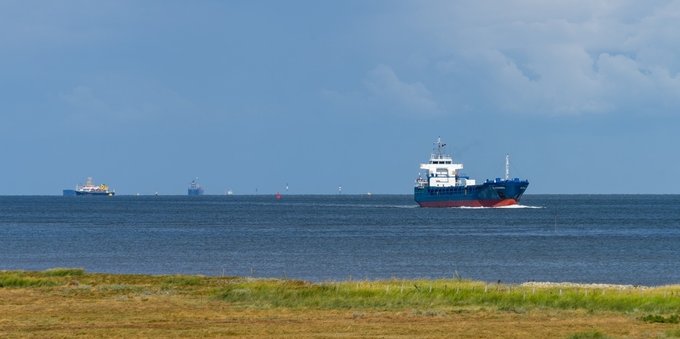 The energy war is far from over yet, and Russia wants to have the last word on the matter. Despite the price cap on Russian oil imposed by the G7 and the EU, Moscow apparently is still capable of energetic crude exports.
The price cap, set at $60 per barrel, was the result of months of negotiations among Western nations. While many wanted to keep the oil market free to "regulate itself" without major disruption, others called for a revenue hit against Russia.
Since Russia's main exports are oil and natural gas, the price cap was supposed to make a major dent in the Kremlin's coffers. This was a necessary support measure for Ukraine, as the current Russian invasion is being financed by fossil fuel exports as well.
Initially, the price cap was proposed at $75 per barrel, just a few dollars short of the market price at the time. Eastern European nations argued that it was too high and Russia would still retain a large chunk of oil revenues. Therefore, after a few weeks, the $60 per barrel price cap was finally agreed upon.
The measure went into effect on December 5th 2022, at the onset of winter when Russian exports are usually at their peak.
What went wrong
Unfortunately for the Western alliance, Russia already planned on selling its oil to other buyers. Indeed, China and India quickly became Moscow's main commercial partners. The two East Asian countries desperately needed oil for their growing, massive economies, and Russia desperately needed revenues to fund the war.
So, Russia started redirecting the flow of oil from Europe to the East. According to some estimates, their exports in February reached an average of 7.32 million barrels per day, as much as they exported in December.
For the next month, Russia stated its intention of cutting exports to half a million barrels a day.
However, not all went sideways for the Western plan. Though Russia kept its oil exports steady, the same cannot be told for their revenues.
India and China, knowing about Russia's urgent need for cash inflows, managed to broker incredibly convenient prices. In fact, India has assured Western inspectors that they are buying oil below the $60 per barrel price cap.
In any case, it has become clear that the price cap on oil will take a while to fully make a dent on the Russian economy. As long as China and India buy crude, albeit for a bargain, Russia will have at least some revenue inputs.