Back in early December, analysts thought China would abandon the "zero-Covid" policy no sooner than March 2023. It turned out they were wrong.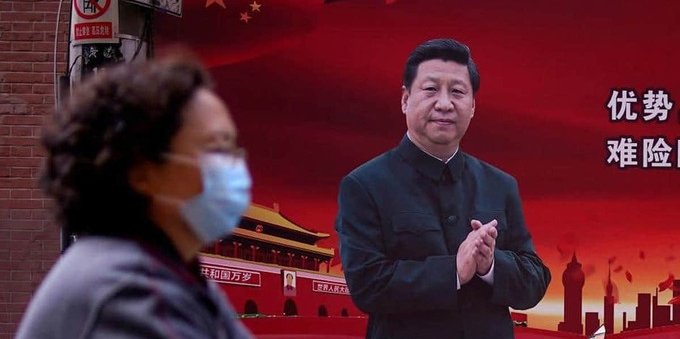 Only one month ago it would have seemed impossible that China could criticize Covid measures and travel restrictions. China, the epicenter of the pandemic, adopted the notorious "zero-Covid" policy for most of the time: harsh lockdowns and strict restrictions were the norm.
In April, when most of the world had already left Covid behind, jarring pictures of Shanghai and Beijing under lockdown shocked the planet. The cities' empty streets were filled with the helpless screams of residents enclosed inside their apartments. Entire skyscrapers were screaming, they needed food, water, medicine and fresh air.
The situation was so tense that when, at the beginning of December, cases started to slightly increase, Chinese citizens were terrified of another lockdown. Protests erupted, and for the first time in his two (now three) terms, President Xi Jinping was directly targeted.
As foreign observers worried, used to Tienanmen style responses to protests, Xi instead eased restrictions listening to people's outcry. The U-turn was quick and complete: in a few weeks not only were restrictions lifted, Beijing even opened borders back to tourists.
Unfortunately, however, this came at a cost. As we in the West are sadly used to now, as soon as the "zero-Covid" policy went away cases started to mount.
Then, the diplomatic situation was completely reversed in a matter of days.
Travel restrictions and China's complains
Wary of the new wave, which amounted to hundreds of thousands of cases daily, other nations put travel restrictions on China back. Nations like the US, India and Italy were among the first, recently joined by France and the UK. It seems, indeed, that the whole EU will jump on renewed restrictions on travelers from China.
Such restrictions mostly require just a negative test to show at the airport. Other places, like Milan in Italy, conduct test en-lieu as well. Italian officials have said that half of the travelers result positive to Covid.
China has fought back on these restrictions. Chinese foreign ministry spokeswoman Mao Ning said that these provisions are "unacceptable," lacking any scientific basis. "We are firmly opposed to attempts to manipulate the COVID measures for political purposes and will take countermeasures based on the principle of reciprocity," Mao said.
Backing the Chinese foreign ministry were also some officials from Hong Kong and Macau, two semi-autonomous cities on the mainland. Hong Kong's Chief Secretary called foreign restrictions on travel "unnecessary and inappropriate".
It's hard to believe that the international community will change its mind on restrictions any time soon. The Chinese New Year will come on January 22nd, meaning waves of people will come back home in the countryside.
As the risk of infection increases, so does the wariness of foreign countries. After all, we all learned something from the pandemic…