Kyrylo Budanov, of Ukraine's intelligence directorate, follows Russia's preparation closely, believing a new mobilization could be coming.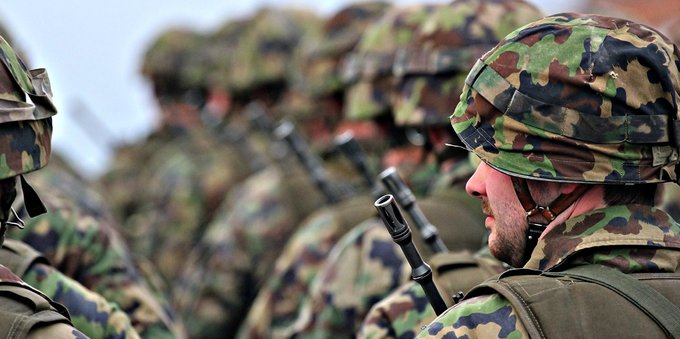 The war in Ukraine is "deadlocked," head of the Main Intelligence Directorate of the Ministry of Internal Affairs Kyrylo Budanov said to the BBC. The Ukrainian official said that neither side could find a convenient breakthrough as of now, though preparations are being made for new offensives.
"The situation is just stuck," Budanov said. But we already know that something is brewing in both Kyiv and Moscow. While the former needs weapons to carry out further counter-offensives, the latter desperately needs a victory to show for.
Vladimir Putin is likely planning a new offensive to Kyiv that would start from Belarus. Such an offensive would mirror the one at the outbreak of the war: a frontal attack to the Ukrainian capital to cut the enemy's head.
To do so, however, Putin needs men. Budanov revealed that a new military mobilization will probably be announced at the beginning of January, maybe even as early as January 5th.
For the moment, however, there are no "signs of preparations for an invasion of Kyiv or northern areas from Belarus," Budanov specified. Were it to happen, this attack will likely be launched in February or March.
The question is whether or not Belarus will join. Belarusian dictator Aljaksandr Lukashenko is in a shaky position after he was almost deposed by popular insurrections a few years ago. If the country was stuck into a war with Ukraine, with the army far from the capital, he could be thrown out for good.
A new Ukrainian counter-offensive?
If the participation of Belarus in a renewed offensive is unlikely, so is a new Ukrainian counter-attack, at least for the moment. With the liberation of Kherson, the southern front now follows the Dnieper river, a mighty natural defense for both Russian and Ukrainian armies.
In the Donbass, Ukraine cannot launch any offensive until the battle of Bakhmut is decided. Being mostly a battle of attrition, however, it is still not certain who will prevail. The Russians have the numeric advantage, but they are throwing bodies to the entrenched Ukrainian defenses, gaining little to no ground.
A possible counter-offensive could target Mariupol, the Black Sea port sieged down by Russia at the beginning of the war. Mariupol sits precisely at the middle between the Dnieper and Bakhmut: if conquered, it would cut the Russian forces in half.
But Ukraine barely has the forces and the military equipment to hold the line as it is. Once the battle of Bakhmut is decided, then maybe they will be able to focus on a possible counter-offensive.
But none of this is possible if Ukraine is not supported by the Western allies. Without weapons, they risk succumbing to the Russians. As Budanov put it: "We can't defeat them in all directions comprehensively. Neither can they. We're very much looking forward to new weapons supplies, and to the arrival of more advanced weapons."