While it could hold off a possible Ukrainian counter-offensive in the region, it can also be a preventive action for an invasion of Crimea against Russia.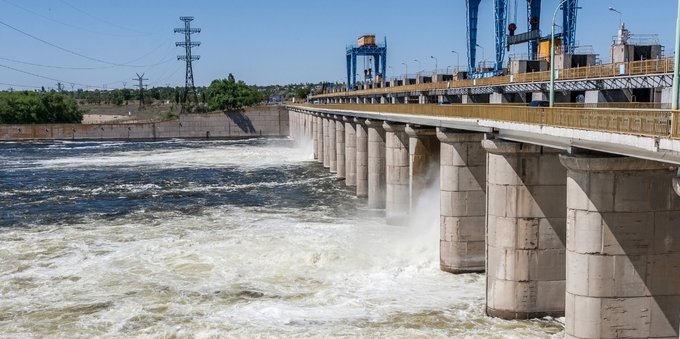 On Tuesday, the Kakhovka Dam on the Dnieper River in Ukraine was blown up. Currently, it is unclear which side has responsibility, though it seems more beneficial for Russia than Ukraine. Kyiv is still holding off on its announced counter-offensive, and this event might change its war plans.
The Kakhovka Dam sits upriver from Kherson, the major center Ukraine recaptured last September. It is still unclear how much damage has been done to the urban center and its population. Ukrainian President Volodymyr Zelenskyy summoned an emergency meeting with military and civilian high officials.
The Dnieper River acts as a natural defense for Russian occupiers, who conquered Ukraine's southern regions in a sweep attack last year. The Russian offensive started in the Crimean peninsula, a region occupied by Russia in 2014 and the final objective of the Ukrainian counter-offensive.
For Russia, one of the most critical strategic objectives of this war was establishing a land connection with Crimea. Before the invasion, the peninsula was connected to Crimea only by a bridge.
To reconquer Crimea, Ukrainian forces will have to sever this newly established land connection, attacking south towards Mariupol and Melitopol. If successful, Crimea will be isolated from Russia again and virtually surrounded from all sides.
How the dam's destruction changed things
Ukraine has not started the counter-offensive yet because of Russia's massive defensive infrastructure on the line of contact. Especially near Zaporizhzhie, where the Dnieper stops acting as a border and only open land separates Ukraine and Russia, the occupiers have increased their defensive capabilities.
Therefore, a better option for Ukraine could have been to attack across the Dnieper. While technically more challenging, weaker Russian defenses could have been overrun more easily, especially with modern Western equipment.
The destruction of the Kakhovka Dam changed this potential plan. Now, the entire Dnieper region is flooded. Ukraine could still attack across the floods, but it will be a much longer and more challenging amphibious operation. In short, instead of crossing a river, the Ukrainian army will have to cross a lake.
On the other hand, the Kakhovka Dam also supplied water to Crimea. Without them, the peninsula risks severe droughts and water shortages, to the advantage of a potential Ukrainian attacker.
So, the dam's explosion could be preventive action by Ukraine. Russian forces stationed near Kherson appear to have been unaware of the coming explosion, substantiating this theory.
But the decision not to warn the Russian troops might have been for safety reasons. It is possible that Western intelligence could have captured the Russian plan, prompting Ukraine to launch the counter-offensive before the explosion.