Donald Trump will soon be free to post again on every social network, including Facebook. His situation, however, will not change at all.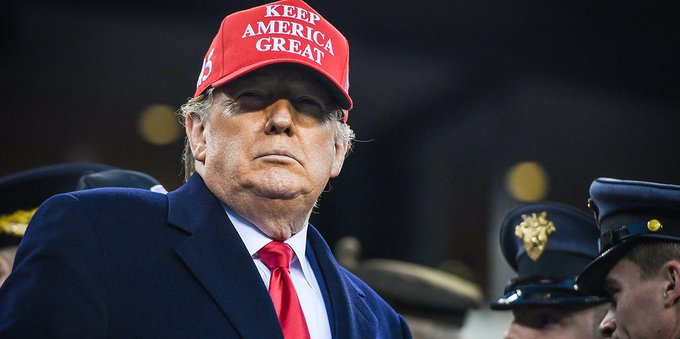 After Twitter did so in November, now Meta too will open back its doors to former US president Donald Trump. Facebook and Instagram, Meta's two main social networks, will lift the ban in the following weeks, according to a statement on Thursday.
Nick Gregg, Meta's president of Global Affairs, said he believes that everyone should be allowed to express their opinions. He further stated that the ban was implemented in special circumstances which do not represent a risk for the public anymore.
Donald Trump is officially a Republican candidate for the presidency. He will run for the third election in a row in 2024. The last time, in 2020, he lost the vote to current president Joe Biden.
Since then, Trump has been ridden with legal problems and inquiries. Prosecutions on his tax reports, collection of confidential documents and his impeachment trials seriously hinder any hope of Trump to become president again.
His recent statements on Constitution subversion in order to make him the rightful president did not help either. So far, he is the only Republican candidate but far from the party's preferred choice.
Indeed, it is possible that he won't even challenge the Democratic candidate, being defeated in the primaries in 2024. The Republicans, however, have yet to find another suitable choice.
Why the ban lift is probably useless
Every major social network banned Donald Trump in the last days of his presidency. On January 6th 2021, a swath of Trump supporters stormed the Capitol in Washington, finding their way in.
Their goal was not exactly clear, looking more like an unorganized mob than a systemic coup d'etat. However, the fact that president Trump seemed to endorse the riot (until it was too late) made America wary of his powers.
He had lost the elections a few months prior but had yet to recognize the vote. Fearing he would use social networks to organize another, more serious riot, Donald Trump was banned.
Last year, in November, Twitter was the first to lift the ban. This was no surprise, as the platform had been bought by Republican entrepreneur Elon Musk.
Now, however, Facebook is following suit, possibly thinking that any presidential candidate should have the right to use socials for the campaign.
After the ban, however, Donald Trump founded his own social network: Truth. Despite having a far smaller reach than Twitter or Facebook, Donald Trump is legally obliged to post there 6 hours before any other social media.
Infringing this rule could cause another legal issue, which Trump can ill afford at the moment.
Until the contract with Truth expires, it is likely that Trump will not use any other social media at all. This, however, could further worsen his chances of becoming the next president.