Russia and Serbia used to get along very well. Now, however, the tide is slowly changing.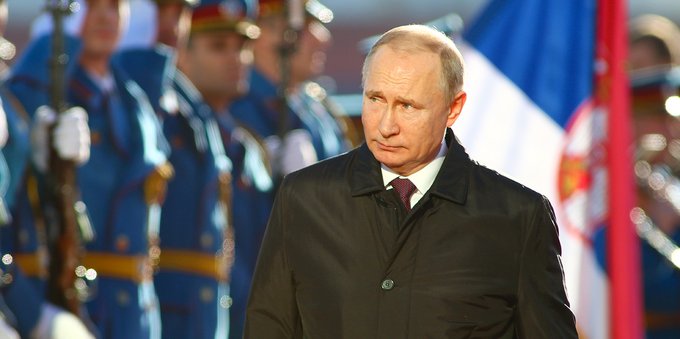 Russian friends and allies in Europe are surely not that many. In fact, one could count maybe three of them, including a "sympathizer" and not an outright ally. They are Belarus, Russia's closest ally, Serbia and Hungary, though the latter is part of the European Union and reluctantly joined sanctions against the Kremlin.
However, Russia could lose Serbian support, which has always been shaky to begin with. Serbia is not part of the European Union, though the bloc is its biggest economic partner. Politically and culturally, however, Russia and Serbia share a lot of similarities.
They both speak a slavic language, confess the Orthodox religion and Russia supports Serbian claims on Kosovo. Serbia is the "wildcard" of the Balkans, as tensions with neighboring Kosovo ignited again in the past months.
Serbia also fuels the Russian mercenary Wagner Group with manpower. Many inside the paramilitary group are Serbian nationals, and many calls for recruitment have been issued inside the Balkan country.
The Wagner Group is currently fighting in Ukraine, trying to conquer the crucial city of Bakhmut. The Battle of Bakhmut has been labeled the "bloodiest battle in the Ukraine war" so far, though it seems to be shifting in Russian favor.
The Wagner Group also receives support in weapons from North Korea, another important Russian ally.
However, Serbia might be willing to change its mind.
Serbia on the fence
Despite the political friendship between Serbia and Russia, the former has always denounced Russian aggression into Ukraine. On Wednesday, Serbian president Aleksandar Vucic insisted on his country's position of support for Kyiv.
"We said from the very beginning that we cannot and will not be able to support the Russian invasion of Ukraine," Vucic said. "For us, Crimea is Ukraine. Donbas is Ukraine. It will remain so."
Vucic also claimed that he has not met or heard from Russian president Vladimir Putin for months. He finally added that "the worst is yet to come" for Ukraine.
These claims come a few days after his request to the Wagner Group to stop recruiting soldiers in Serbia. Serbian legislation forbids fighting of its citizens abroad.
Serbia is an official candidate to join the European Union. Recently, it was joined by its neighborhood Bosnia and Herzegovina, as well as Ukraine itself earlier in 2022.
Bosnia and Serbia do not get along very well, as they actively fought against each other during the horrific Balkan Wars of the 1990s. Since then, many Serbian generals and high officials have been charged for crimes against humanity in Bosnia.
If Serbia truly wishes to enter the European Union, then they will have to get along with their Balkan peers. And this means ditching friendship with Russia for good.