Ukraine has defended Bakhmut for months, but Russian pressure seems to have the better of it.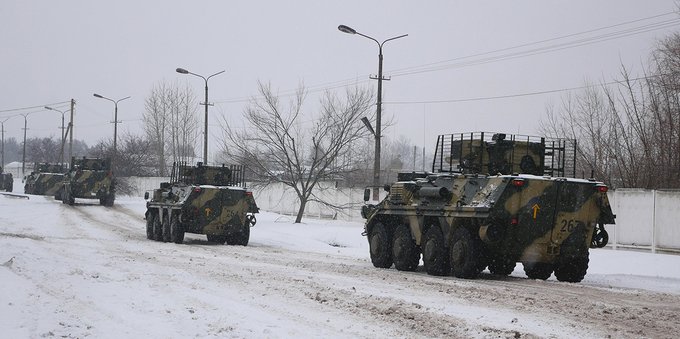 The Battle of Bakhmut may be coming to a close after months of heavy fighting and major losses on both sides. The latest act in Russia's invasion of Ukraine might favor the attacker after a year of heavy setbacks. However, nothing is certain yet.
Bakhmut is a crucial railway hub in the Donbass, connecting the two regional capitals of Donetsk and Luhansk, both recently annexed by Russia. Controlling Bakhmut would give the Russian forces an important strategic advantage: connecting supply lines which so far have caused headaches to the Kremlin.
Indeed, the Ukrainians have exploited Russia's weak supply chain for the recent victories in Kharkiv and Kherson. They destroyed the enemy's supply lines and forced him to retreat.
So, the control of Bakhmut would establish a firm Russian presence in the Donbass, at the expense of Ukraine.
Though Kyiv is certainly aware of the advantage Bakhmut gives to Russia, they probably aren't willing to defend it to the last blood. Bakhmut itself does not confer to Ukraine a strategic advantage as big as it does to Russia. Further, Ukrainian resources are already extremely limited, and they need every ounce of them.
Pulling out of Bakhmut
To make matters worse for Ukraine, Russia seems to have learned from their past mistakes. Instead of suicidal frontal assaults, the Russian army decided to slowly encircle Bakhmut and isolate it from the rest of Ukraine.
This encirclement has been tougher than expected, with the Ukrainian position entrenched into the ground and fighting for every inch. In fact, despite a slow Russian advance, their army seemed to consider the whole offensive a failure.
Last week, part of the Russian army refused to fight near the town of Vuhledar. The Wagner Group, a Russian mercenary force involved in the battle, was losing men in the thousands while its leader lost the Kremlin's support.
On the other hand, Ukraine's defense of the city was becoming unsustainable. Russia's pincer movement was almost completely cutting Bakhmut off the rest of the Ukrainian army, and it simply was not worth it for Kyiv.
The Associated Press reported on Saturday that the Ukrainian army started to evacuate from some sectors of the city. The last remaining civilians have been escorted to nearby villages and some key bridges have been destroyed to slow the Russians down.
On Telegram more and more videos show Russian soldiers fighting in the city center.
The battle of Bakhmut will continue for the moment, but it looks like Russia will eventually win. By then, the front will be stabilized, with both sides planning their next move.